Contenido principal
General information
EL CABRIL DATOS GENERALES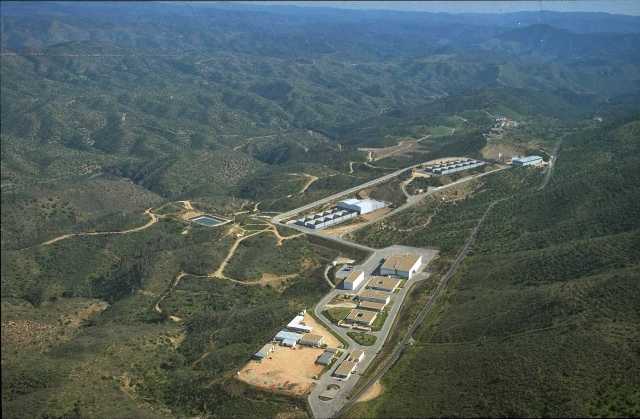 The Sierra Albarrana (El Cabril) solid radioactive waste disposal facility is located in the province of Cordoba in the foothills of the Sierra Albarrana, a mountain system in Sierra Morena, in the municipality of Hornachuelos.
El Cabril is a nuclear facility with an operating permit granted by Order of the Ministry of Economy on 5th October 2001 enabling it to store low- and medium-level radioactive waste. A resolution from the Directorate General for Energy Policy and Mines on 21st July 2008 authorized the modification of the design of the facility to include disposal cells specifically designed to store very low-level radioactive waste, while setting new limits and conditions for nuclear safety and radiological protection associated with the operating permit.
In the facility, the low- and medium-level radioactive waste generated by nuclear and radioactive facilities throughout Spain is received, handled, conditioned and finally stored in cells. The waste is placed in concrete matrixes within drums, usually with a capacity of 220 litres, which are then placed in concrete containers and immobilized with concrete. The containers are located in 28 disposal cells located on two platforms. Once these cells reach full capacity, they will be covered with layers of soil and clay to isolate them from the biosphere and integrate them into the landscape.
The very low-level radioactive waste is stored in a third platform, authorized as a design modification in 2008, which includes four cells which will progressively be built.
For further information, please visit the ENRESA (National Radioactive Waste Company S.A.) web site.