Contenido principal
General information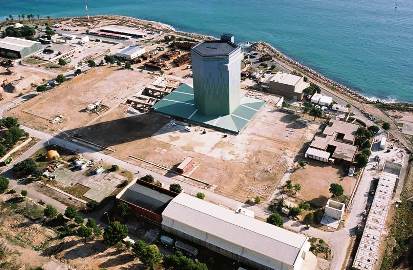 The Vandellós I nuclear facility is located in the municipality of Vandellós (Tarragona). It is a gas-cooled (CO2) natural uranium graphite nuclear power plant that has been operating from 1972 to 1995 with an electrical output of 480 MWe. At the end of its commercial operation, after the fire on 19th October 1989, its partial dismantling started by the Ministerial Order of 28th January 1989. This order transferred the ownership of the facility to Enresa and authorized it to undertake the dismantling activities described in the Vandellós I Dismantling and Decommissioning Plan (DDP).
The end of the first decommissioning phase described in the project left the reactor vessel, with its fuel assemblies unloaded, in awaiting and decay period called the dormancy phase. After this period, estimated to last some 25 years, the concrete reactor vessel and the rest of the facility's structures will be dismantled and removed, in order to release all the lands inside the site.
The Resolution of the Directorate General for Energy Policy and Mines of the Ministry of Industry, Tourism and Trade of 17th January 2005 authorized the launch of the nuclear facility's dormancy phase, leaving Enresa as its licensee and responsible for undertaking the monitoring and maintenance activities.