Contenido principal
General information
Juzbado-informacion-general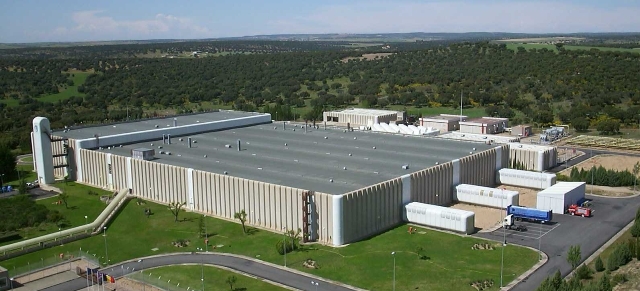 This fuel assembly manufacturing facility is located on property owned by Enusa in the municipality of Juzbado, province of Salamanca. It carries out the operations needed to manufacture fuel assemblies from enriched uranium oxide powder and gadolinium oxide. Before the uranium oxide arrives at the factory, it undergoes a chemical process to convert enriched uranium hexafluoride into enriched uranium oxide, undertaken in facilities outside Spain.
The purpose of the facility, classified as a nuclear facility, is to make uranium oxide fuel assemblies and, in some cases, those of a mixture of uranium oxide and gadolinium oxide, with a maximum enrichment of uranium 235 of 5% by weight, used in light pressurised water and boiling water nuclear reactors.
The process has two stages. In the first one, the ceramic process, the uranium oxide powder or uranium oxide and gadolinium oxide powder is sintered to form high density pellets. The second stage, the mechanical process, involves activities ranging from loading the fuel pellets into rods and sealing them, to their assembly to generate the final fuel assemblies.