Contenido principal
General data
José Cabrera. Información General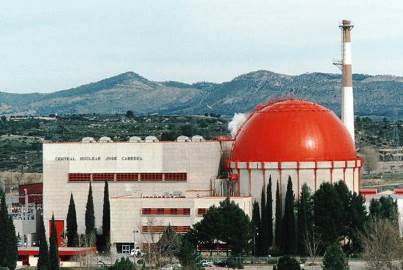 The José Cabrera nuclear power plant is located in the municipality of Almonacid de Zorita (Guadalajara) in the La Alcarria area next to the River Tagus. The licensee of its operation was Unión Fenosa Generation (now Gas Natural Fenosa) and it was the first nuclear power plant to come into operation in Spain. Its construction started in 1965 and it was connected to the electrical grid in 1969. It is a power plant designed by Westinghouse, with a pressurized water reactor (PWR) and with an installed power of 150 MWe. In its 39 years of commercial operation it produced 36,515 million kW.
The definitive shutdown of this power plant was declared by the then Ministry of Industry, Tourism and Trade by Ministerial Order of 20th April 2006 and it is now in the decommissioning phase in accordance with the Order of the same ministry of 1st February 2010. The licensee of the decommissioning activities of the power plant is Enresa. For this it was necessary to undertake a process to change the ownership of the facility from Gas Natural Fenosa to Enresa which ended on 11th February 2010, date from which the decommissioning and dismantling of the facility started.
The dismantling alternative selected was a total and immediate dismantling with a time horizon of some eight years. As well as preparing the new systems needed for carrying out the dismantling and removal of the conventional parts of the facilities, the dismantling activities also involve the segmentation with special cutting techniques of large systems and components that are radioactively significant, such as the steam generator and the reactor vessel, as well as the decontamination and demolition of buildings and the final site restoration.
The spent nuclear fuel from the power plant is being stored temporarily in the so-called Individualized Temporary Storage facility (ITS) on the plant site itself, in which some waste from the dismantling activities has also been deposited.