Contenido principal
General data
PLANTA ELEFANTE DATOS GENERALES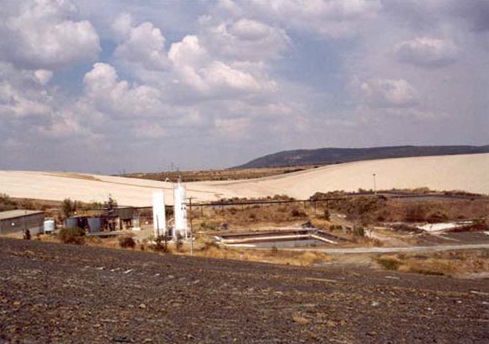 The Elefante uranium concentrate manufacturing plant is located in the municipality of Saelices el Chico, province of Salamanca, in the same site where the Quercus plant is currently located. Its decommissioning was authorised by a Resolution of the Directorate General for Energy Policy and Mines on 16th January 2001, after a prior report by the Spanish Nuclear Safety Council (CSN). This started in 2001 with the conditioning of the land affected by the spread of the depleted ores, the demolition of the old facilities and the transfer and dumping of waste and rubble to an area prepared for the purpose and covered with spread depleted ores.
The dismantling and the restoration of the affected site were completed in 2004, leaving the waste covered with multiple layers of inert material. This cover served as a protection against radon emission and erosion and included a covering of topsoil on which autochthonous colonizing plant species were planted.
The so-called surveillance and compliance period planned in the decommissioning plan started in 2006 after the restoration and stabilization of the waste and before decommissioning the installation. During this period the performance of the work carried out was monitored and controlled in a programme the design of which was favourably appraised by the CSN.