Contenido principal
General data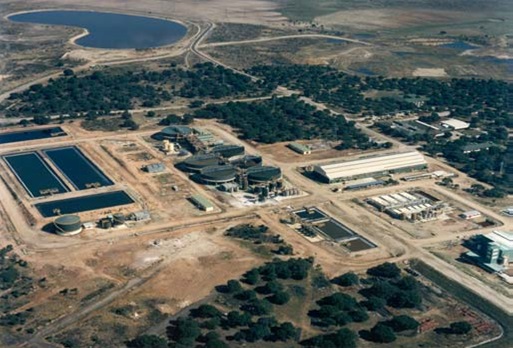 The Quercus plant for manufacturing uranium concentrates is located in the mining centre of Saelices el Chico in the province of Salamanca. It is in the definitive shutdown situation since 2003 after an order from the Ministry of Economy on 14th July 2003 declared the cessation of its operations. The decommissioning authorization, requested to the then Ministry of Industry, Tourism and Trade on 7th July 2005, was delayed by a potential re-start of the plant, among other reasons. Finally, the Ministry of Industry Directorate General for Energy Policy and Mines decided to turn down the last request to suspend the decommissioning, requiring the licensee to present a new application for an authorization to decommission the plant.
Enusa presented this new application with its supporting documentation on 5th November 2013. After a preliminary assessment, it was decided that the documentation lacked suitable quality and it was returned to the licensee on 10th March 2014 for it to submit a new application within six months for an authorisation to decommission the Quercus plant, supported by complete and self-sufficient documentation.
The first final provision of the Royal Decree for the safe and responsible management of spent nuclear fuel and radioactive waste modified some articles of the Regulation on nuclear and radioactive facilities that applied to the decommissioning of the Quercus plant, prompting Enusa to request an extension to present the new application for the decommissioning authorization of the plant. This extension was granted by the Ministry of Industry Directorate General of Energy Policy and Mines until 15th September 2015.