Contenido principal
Members of The Plenary

CHAIRMAN
Fernando Marti Scharfhausen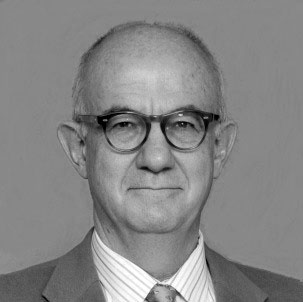 Born in Cartagena, Murcia, in 1955, Fernando Marti Scharfhausen holds a licentiate degree in mining engineering from Madrid Polytechnic University and an MBA from the University of Navarre's IESE Business School.
In 1990 he began to work for the Inisel Group. In 1994 he moved to Guiado y Control, S.A. (GYCONSA), an engineering research firm, and later he joined Repsol, where the posts he held included those of director of the Western Corporation Board and director of Repsol Exploration Planning.
During eleven years, from 2000 to 2011, he sat on the National Energy Commission (CNE), where he held the vice presidency. Afterwards, in December 2011, he was named secretary of state for Energy.
VICE CHAIRWOMAN
Rosario Velasco García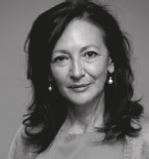 Rosario Velasco García, born in León in 1957, holds a licentiate degree in medicine from the University of Valladolid.
She began her career in the public health system in 1980, and since 1989 she has been a specialist of the Paediatrics Department (Newborn Care) at El Bierzo Hospital in El Bierzo, León.
In 1999 she was elected to the City Council of Ponferrada, León, and the Regional Parliament of Castile and Leon, where she sat on the Health Committee and the Industry Committee and was associate spokesperson for energy and mining issues. She was also a spokesperson for the Development Committee and rapporteur on the Mining Act of Castile and Leon.
Between 2004 and 2008 she served as a deputy to the General Courts, the Spain's national parliament. During that time she was a member of the Industry Committee and a spokesperson of the Socialist Parliamentary Group in the report reviewing the CSN's performance, and she was the rapporteur on ten government bills and one private member's bill, including the CSN Act reform bill.
COUNCIL MEMBER
Fernando Castelló Boronat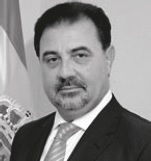 Fernando Castelló Boronat was born on 18 June 1958 in Castellón. He is married and is the father of two children. He holds a licentiate degree in political science and sociology from the Complutensian University of Madrid. He sat on the Castellón City Council and was a deputy for Castellón at the Valencian Regional Parliament, where he held the offices of associate spokesperson and spokesperson of the Popular Parliamentary Group.
In 1999 he was appointed as a commissioner in charge of the Industry and Trade Department of the Valencian Regional Government and later as a commissioner in charge of the Innovation and Competitiveness Department and the Industry, Trade and Energy Department.
In 2003 he became secretary of state for Social Security, and from 2004 to 2008 he was deputy for Castellón with the Popular Party at the Congress of Deputies, where he served as spokesperson for Industry, Energy and Telecommunications and the Information Society.
From 2008 to 2011 he headed up the Competition Defence Tribunal of the Region of Valencia.
COUNCIL MEMBER
Javier Dies Llovera

Born in Lérida in 1962, he holds a PhD in Industrial Engineering.
He is a Chair Professor of Nuclear Engineering at the Polytechnic University of Catalonia, from which he has coordinated the Nuclear Engineering Research Group, and has also been Vice-president of the European Nuclear Education Network (ENEN) since 2013.
He has participated in and has been an evaluator for different R&D projects in Spain and within the European Community, in the field of nuclear engineering.
He is the author of more than 240 publications and numerous articles published in international journals such as Nuclear Science and Technology, Journal of Nuclear Materials, SNE, etc. on nuclear engineering and has directed 11 doctoral theses on this matter.
He is also the author of an educational multimedia module on "Nuclear reactors physics" distributed to more than 81 countries and translated into six languages.
Between 2004 and 2005 he was the Secretary of the Argos Chair on Nuclear Safety sponsored by the Spanish Nuclear Safety Council and, from 1995 to 2002, he was the Deputy Director of the Higher Technical School of Industrial Engineering of Barcelona. He has collaborated in 12 missions from the International Atomic Energy Agency (IAEA) to different countries, such as Argentina, Austria, China, United States or Vietnam, among others.